Rollyhampy skin lightening, bleaching cream and pills - Sandton
Friday, 8 December 2017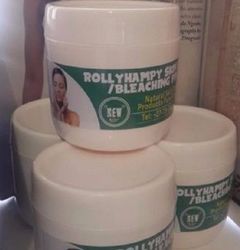 Contacts

smith

0720633230
Item description
Introducing ALL-NEW Lumecil Concentrate: The Fastest and Easiest Way To Brighter, Whiter, And More Even Skin Tone
1 Bottles - Special Limited Time Only Price
A highly concentrated version of our number one seller Lumecil Skin Lightening Cream - with 15% MORE active ingredients!
Lumecil is the amazing NEW skin lightening cream that's guaranteed to help you whiten your skin .When it comes to skin whitening solutions, Lumecil is the fastest and most effective solution you will find anywhere!
Discover The Lumecil Difference:
Lumecil skin lightening concentrate penetrates deep into the skin, helping to remove pigment in the cells and inhibit melanin production. This ALL-NEW, incredibly powerful formula helps you eliminate older, darker skin cells and bring lighter cells with less melanin to the surface giving you a lighter, more radiant skin tone!
Lumecil Helps You:
WHITEN your skin naturally and safely
IMPROVE and BALANCE your skin tone
PREVENT discolorations, darkening of the skin, and hyper pigmentation
REDUCE or ELIMINATE age spots, freckles, liver spots, and sunspots
Featuring The Safest And Most Powerful Skin Whitening Ingredients:
Lumecil is the #1 solution for skin whitening available.
Lumecil gives you the most powerful combination of skin lightening agents available in an easy-to-use cream. In a matter of weeks, you'll be amazed at your smoother, whiter skin. Featuring powerful Alpha-Arbutin, TEGO, Cosmo C 250, Kojic Acid, Licorice Extract, Vitamin B3 (Niacimide), Mulberry Extract, Bearberry Extract, Glycolic Acid, Vitamin A (Retinol Palmitate), Vitamin E, Soyabean Protein, Centella Asiatica, and more effective skin lightening agents.
Paraben free
Formulated without harmful parabens.