Affordable Payroll Services from R40 per payslip - Sandton
Thursday, 3 September 2020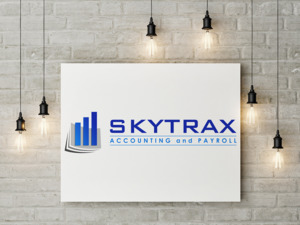 Contacts

Paul Naran

0662343768
Item description
uties:

Processing of Monthly Salaries and Wages for Weekly and Fortnightly employees.
Take on and creation of new employees on the Employee Master file.
Processing of terminations.
Processing and Administration of leave (Annual, Sick, Unpaid & Family Responsibility).
Processing of overtime, loans, bonus schedules, advances, travel claims, retrenchments, fringe benefits, allowances, garnishees and directors fees.
Processing of and administering of changes (such as banking details) in respect of individual employees.
Preparation of payslips.
Salary structuring for employees to ensure Tax efficiency (Such as Travel Allowance).
Ensure that proper Contracts of Employment are in place which complies with the Basic Conditions of Employment Act.
Confidentiality and Security of Payroll data is assured to ensure compliance with Section 90 of Basic Conditions of Employment Act.
Integrate Payroll Salaries and Wages into Sage Pastel Accounting.
Handle all payroll queries with employees.
Preparation and completion of the following monthly documents and submissions:
SARS EMP201 (PAYE, UIF, SDL & ETI declaration) submission via E-Filing.
UIF declaration of Employee data to the UIF Commissioner.
Third party payment reports (Pension, Medical Aid, Garnishees etc) sent to relevant parties.
Preparation and completion of the following monthly Management Reports:
Net pay reports.
Gross pay reports.
Gross pay vs. net pay report.
Gross and Net pay for Last month vs. this month comparison report.
Costing reports.
Rates report breakdown by employee.
Leave days listing report.
Annual Leave Provision Report.
Leave Statistics report.
Head Count report breakdown by Department.
Employee Master file details update report.
Permanent and Temporary employee listing.
Reconciliation of Biometric clocking system to Payroll report.
Reconciliation of Salaries and Wages General Ledger Accounts to the Payroll reports.
Equity reports.
Benefit Fund reports.
Review reports with management on a monthly basis.
Preparation and submission of the following yearly documents:
Preparation of IRP5's and IT3A's tax certificates for employees.
Preparation and submission of Interim Employer Reconciliation Declaration (Bi-annual EMP501) via Easyfile to SARS.